About the Awards
The Business Oscars for Cornwall and Isles of Scilly 
Our mission is to cast a light on the best of business, large and small. From global leaders to sole traders, we celebrate their ability to enhance people's everyday lives by being great places to work, shop and part of the local community.
Businesses that value their staff and invest in their future, companies that give people the confidence to shine.
Places where ideas and creativity can flow and be brought into life, solving problems or making life more beautiful.
Where growth doesn't come at the expense of our resources, but where people, planet and profit works in harmony.
The Awards celebrates the best of Cornish business, telling the world and learning from the best so all can benefit from their sparkle.
The awards are open to any business or person based in Cornwall or Isles of Scilly and are free to enter.
Read our full terms and conditions. and why you should enter the awards.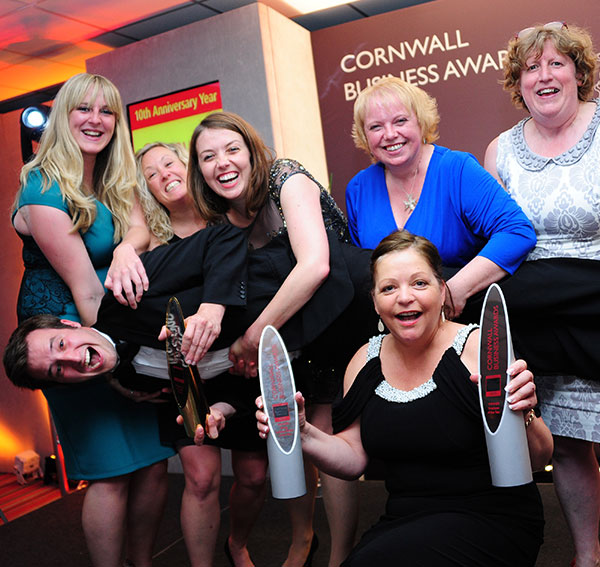 The Cornwall Business Awards are organised by The Cornwall and Isles of Scilly Growth and Skills Hub.
The Growth Hub works with local businesses, to help them get where they want to be. We're like a fresh pair of eyes, an independent view to help businesses become more efficient, attract new customers and grow. Even as a successful company, with a free Business Review we can signpost you to support for everything from strategy and leadership to marketing and finance.
The Skills Hub can help you develop your staff team by giving them the skills they need to help your business thrive. With a free Skills Review we'll uncover the skills that your business needs, then using our expert knowledge we'll introduce you to the right, cost-effective training for your team.