Ambassador of the Year
This award will be made to the person and business that best demonstrates success at looking outside of Cornwall to promote what this wonderful part of the UK has to offer. A business that has broken expectations and challenges perceptions and made a name for themselves to the winder world and happy to shout about the role Cornwall has played in their business success. 
Sponsored by CORSERV

CORSERV is a new company established by Cornwall Council to provide strategic direction and oversight for its existing arm's length and commercial trading companies: CORMAC Solutions Ltd, Cornwall Airport, Cornwall Housing, Cornwall Development Company and our Nottinghamshire joint venture company, Via East Midlands Limited.
Best New Business
The award recognises outstanding achievement from a company that started trading in the last two years. The judges are looking for companies that have exceeded expectations and forecasts, demonstrated tangible evidence of commercial success and have a clear and compelling vision for the future.
Sponsored by Cornwall and Isles of Scilly Local Enterprise Partnership 

The Cornwall and Isles of Scilly Local Enterprise Partnership drives activity to support business growth, create jobs and help people realise their potential. We are led by local business people working together with Cornwall Council and the Council of the Isles of Scilly to set the priorities for how our economy should grow. Our role is to oversee how best to invest over £1 billion of public, private and European funds in the local economy by 2020
Best Marketing Campaign
Has your campaign gone viral? Have you made a real impact with your message to your target market?
Best marketing campaign will judge a creative and innovative campaign across online and physical promotion. The judges will be looking for successful engagement of the target audience, leading to measurable results.
Sponsored by CEG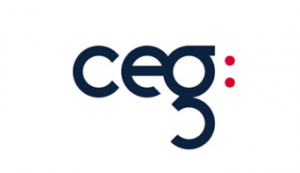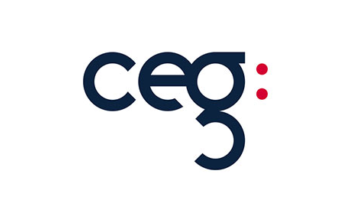 CEG build communities, by regenerating, redeveloping and re-imagining local areas. CEG is delivering two significant developments in Cornwall at Carlyon Bay, St Austell and Saltash. We work closely with local councils and residents to deliver new homes, business spaces and inspirational places around the UK, enabling communities to flourish.
Their portfolio covers nine million square feet, with a capital value of around £800 million. Our rental income is at £50 million, with a value of around £66 million.
Best Family Business
Does your family mean business? We are looking for how keeping it in the family has impacted on your performance, growth and values at home and work.
We define a family business as being influenced by a family or by a family relationship.For example, the family as a body may effectively control business operations or because family members fill a significant number of the top management positions.
Sponsored by St Austell Printing Company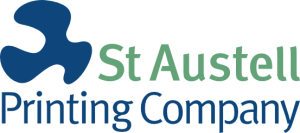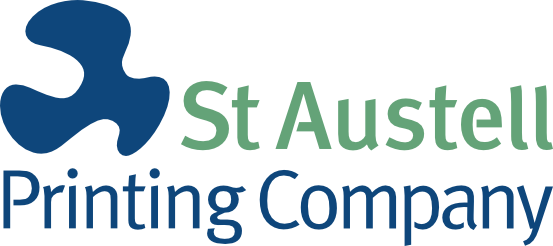 St Austell Printing Company is an award winning, family-run printing company with over 35 years experience in quality lithographic and digital printed communications. Based in our purpose-built sustainable factory on the outskirts of St Austell, we offer a full range of printing services as well as an in-house mailing and fulfilment department. We are proud to work with companies of all sizes both here in Cornwall as well as across the UK.
With an ongoing commitment to promoting the Cornish economy, we are undertaking a continued investment in equipment and offering skilled opportunities to local people – helping Cornwall to stay at the forefront of print manufacturing.
Growth Business of the Year
Is you business on the up? Have you achieved outstanding levels of sales, profit and market share?
The judges will be looking for a business that has delivered on planned growth and increase in productivity through great marketing, leadership and performance management.
Sponsored by Access to Finance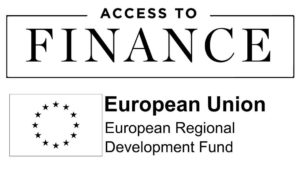 Oxford Innovation offer support tailored to each business' individual needs, helping owners access tools and resources as they look to the next stage of their business journey. 
Product of the Year
The judges will make this award to the business that has developed an exciting or innovative product and can show significant impact on their business as a result. 
Sponsored Business Cornwall

Business Cornwall is Cornwall's only dedicated business news website and magazine. All the latest business news, information and advice on one dedicated site.
Sole Trader of the Year
The judges will make this award to a sole trader or person who is self-employed that best demonstrates a successful and competitive business. The judges will be looking for evidence of a sustainable business with ambition to grow. 
Sponsored by the Growth Hub 

The Growth Hub works with local businesses, to help them get where they want to be. We're like a fresh pair of eyes, an independent view to help businesses become more efficient, attract new customers and grow. Even as a successful company, with a free Business Review we can signpost you to support for everything from strategy and leadership to marketing and finance.
Best Business with a Purpose
Does your business have a mission? We are looking for organisations that are driven by a purpose to make the world a better place. This is could be social, environmental or charitable aims. Winners will have clear objectives, and can demonstrate tangible evidence of success in business and mission performance and a compelling vision for the future.
This award is for-profit making businesses as well as charities and social enterprises.
Sponsored by Eden Project

The Eden Project, an educational charity, connects us with each other and the living world, exploring how we can work towards a better future. Nestled in a huge crater, massive Biomes house the largest rainforest in captivity, stunning plants, exhibitions and stories serve as a backdrop to our striking contemporary gardens, summer concerts and exciting year-round family events.  As a registered charity all money raised supports transformational projects and learning programmes.
Business Leader of the Year
This award will be made to a person who best demonstrates vision and leadership in the development of a business which has real impact on performance and wider workforce development.
Sponsored by Unlocking Potential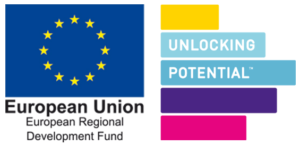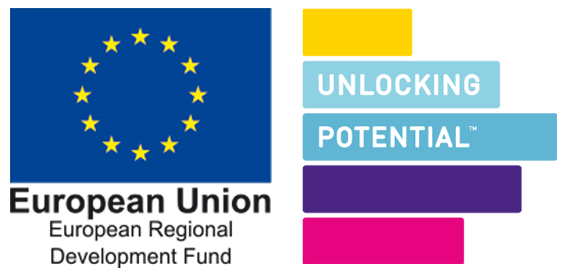 At Unlocking Potential we deliver a range of services for people looking for their dream professional job, entrepreneurs, start-ups and existing businesses here in Cornwall. We understand time is short for those at the top – so we'll help you discover strength and energy to accelerate growth, reduce risk and create change. 
Best Customer Service
Do you love your customers? The judges are looking for a business that goes above and beyond expectations to deliver the best possible experience for their customers. With procedures in place to track how this impacts on your business, with every team member playing their part. 
Sponsored by St Austell Brewery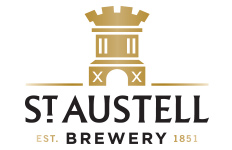 Founded in 1851 by Walter Hicks, St Austell Brewery is one of the oldest businesses in Cornwall. The company owns an award-winning estate of 178 pubs and hotels across the South West and is one of Cornwall's largest employers with over 1,500 full and part time employees. Our mission statement to serve customers with excellence ensures distinctive experiences for all guests, whether through premium accommodation, high quality food or the company's well-established range of award-winning beers.
Best Place to Work
Do your staff love Mondays? What makes your team want to come to work and do a great job? How does having a happy workforce impact on your business performance? The judges are looking for a business that best demonstrates how its people are engaged and supported and how this has improved its performance and create a committed, motivated and effective workforce. 
Sponsored by Cornwall College Business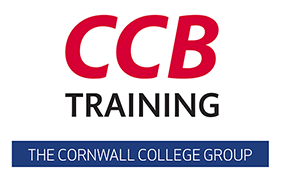 Cornwall College Business is the employer facing arm of The Cornwall College Group delivering apprenticeships and training across the South West. We are committed to employers to find the right training to deliver the best possible return for their business. Having helped approximately 15,000 apprentices over the past 10 years we are the most successful provider of apprenticeships in the South West. Additionally we offer a wide range of training; from business skills workshops to NVQ's accessed in the workplace to professional qualifications and consultancy.
Circular Economy Award
The circular economy award recognises enterprises in Cornwall that can demonstrate a circular approach to business through:
Circular product design and innovation 
Repair, re-manufacturing, re-purposing or re-use of products
Innovative business management models
The re-use of waste, heat or energy
Exporter of the Year
In this category, judges are looking for companies who demonstrate significant export sales and who in the judges' opinion show the greatest success in accessing overseas markets.
Sponsored by Cornwall Trade and Investment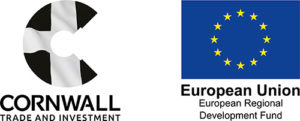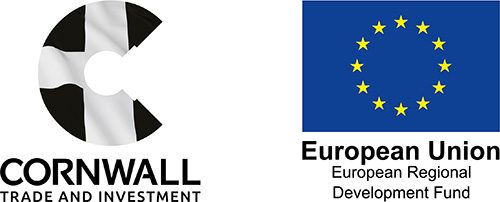 Cornwall Trade and Investment, supporting business expansion into Cornwall and helping Cornwall based business with export. 
Young Business Person of the Year
This award is made to a person under the age of 30 that best demonstrates ambition, leadership and vision, as well as tangible success.This award is for employees under the age of 30 that have had an outstanding impact in contributing to the successes of a business or organisation.
Sponsored by Truro and Penwith College

Truro and Penwith College is a tertiary college and one of the best further education colleges in the country. Awarded the Training Quality Standard, Truro and Penwith College Business delivers high quality training and development solutions that make a real difference to employers. Apprenticeships, Business Skills, Management Training and Professional Qualifications are part of a complete range of opportunities offered throughout Cornwall to boost business performance.
Pirate FM Marketing Winner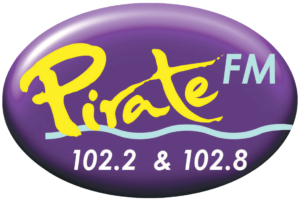 Pirate FM Marketing Winner will be chosen from the shortlist of finalists by the team from Pirate FM. From all the finalists they will choose their winner of who they think the prize will have the greatest impact. 
Pirate Platform for Marketing Winner will receive a marketing campaign with Pirate FM to the value of £10,000 includes, digital display advertising, 1 x promotional video, social media campaign, 2 x 30" commercials scripted and produced and a 3 month on air campaign with Pirate FM, plus free marketing advice for the entire year.
Business of the Year
This award will be made to the one of the finalist businesses chosen from a public vote. Each of our finalist businesses are outstanding organisations from each of the winning categories that have demonstrated growth, ambition and innovation in its market sector, strong financial performance, significant presence within its sector, as well as a significant contribution to Cornwall. The voting will open after the shortlist is announced and continues right up until after the last category winner is announced at the awards on 27th June.