Categories for the awards
Rising Star Award
The award recognises outstanding achievement from a company that is run by an owner manager aged 30 or under as of 1st January 2022. The judges are looking for a business that has demonstrated tangible evidence of success with a journey to growth personally and professionally. The business will have a clear and compelling vision for the future with planned strategy and expected forecasts.
Sponsored by Cornwall and Isles of Scilly Local Enterprise Partnership

The Cornwall and Isles of Scilly Local Enterprise Partnership drives activity to support business growth, create jobs and help people realise their potential. We are led by local business people working together with Cornwall Council and the Council of the Isles of Scilly to set the priorities for how our economy should grow. Our role is to oversee how best to invest over £1 billion of public, private and European funds in the local economy. 
Best Family Business
Does your family mean business? We are looking for how keeping it in the family has impacted on your performance, growth and values at home and work.
We define a family business as being influenced by a family or by a family relationship.For example, the family as a body may effectively control business operations or because family members fill a significant number of the top management positions.
Sponsored by St Austell Printing Company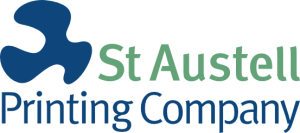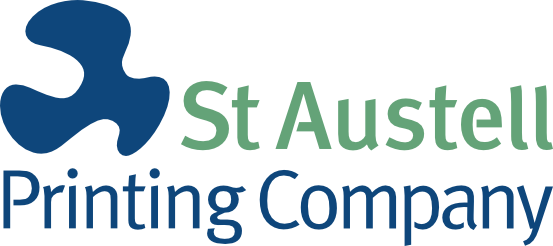 St Austell Printing Company is an award winning, family-run printing company with over 35 years experience in quality lithographic and digital printed communications. Based in our purpose-built sustainable factory on the outskirts of St Austell, we offer a full range of printing services as well as an in-house mailing and fulfilment department. We are proud to work with companies of all sizes both here in Cornwall as well as across the UK.
Best Place to Work
Do your staff love Mondays? What makes your team want to come to work and do a great job? How does having a happy workforce impact on your business performance? The judges are looking for a business that best demonstrates how its people are engaged and supported and how this has improved its performance and create a committed, motivated and effective workforce.
Sponsored by the Skills Hub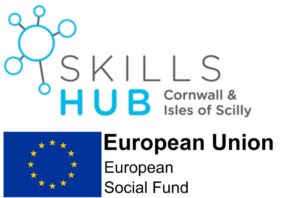 Business Leader of the Year
This award will be made to a person who best demonstrates vision and leadership in the development of a business which has real impact on performance and wider workforce development.
Sponsored by Future Focus and Unlocking Potential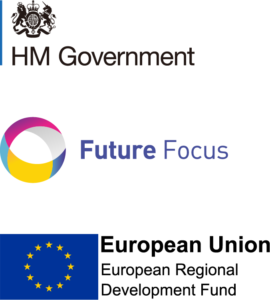 At Unlocking Potential we deliver a range of services for people looking for their dream professional job, entrepreneurs, start-ups and existing businesses here in Cornwall. We understand time is short for those at the top – so we'll help you discover strength and energy to accelerate growth, reduce risk and create change.
Business Finance Award
Have you made a real impact with an injection of finance into your business?
The Business Finance Award will judge a business that has taken positive steps to grow their business with a targeted injection of external finance which could be from a range of sources. This award can be entered independently or in partnership with a lender, provider or crowdfunding. 
Sponsored Cornwall Isles of Scilly Investment Fund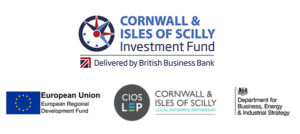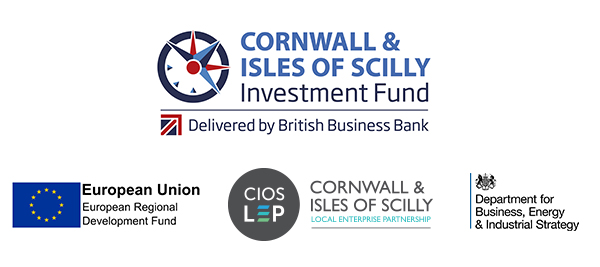 The £40m Cornwall & Isles of Scilly Investment Fund (CIOSIF) provides commercially focused finance through a Debt and Equity Fund to SMEs in the region, at all stages of their development.
Beacon Inclusivity Award
This award will be made to a business who best demonstrates vision and leadership in the development of an inclusive workforce in their business which has real impact on performance and wider workforce development.
Sponsored by the Beacon Project 

Cornwall and Isles of Scilly LEP Beacon Project has developed an innovative digital platform, that offers businesses advice and information on workplace health and disability. Our aim is to close the disability employment gap, by helping businesses attract and retain staff from a wider pool of talent, and we need to tackle the issue of workplace health as the workforce gets older. Beacon delivers tailored advice about managing health and disability issues in an accessible, informative and engaging way.
Exporter of the Year
In this category, judges are looking for companies who demonstrate significant export sales and who in the judges' opinion show the greatest success in accessing overseas markets.
Sponsored Business Cornwall

Business Cornwall is Cornwall's only dedicated business news website and magazine. All the latest business news, information and advice on one dedicated site.
All Finalists also have the chance to win
People's Choice 2022
This award will be made to the one of the finalist businesses chosen from a public vote. Each of our finalist businesses are outstanding organisations from each of the winning categories that have demonstrated growth, ambition and innovation in its market sector, strong financial performance, significant presence within its sector, as well as a significant contribution to Cornwall. The voting will open after the finalists are announced and continues right up until after the last category winner is announced at the awards.
Sponsored by Watson Marlow Fluid Technology Solutions

Watson-Marlow Fluid Technology Solutions comprises of ten established brands, together they provide leading engineering solutions across the food, pharmaceutical, chemical and environmental industries. It is a wholly owned subsidiary of Spirax-Sarco Engineering plc, a global organisation employing 7,900 people and it is a constituent of the FTSE 100 index.