The speaker for the Cornwall Business Awards 2020 has been announced as Ben Fogle at the official launch event this morning.
Ben Fogle first burst onto the nation's screens during one of the UK's first reality TV shows 'Castaway'.
Marooned on a remote Scottish island to build a self-sufficient community, the show was filmed and broadcast over a year in 2000 on BBC One.  Ben was the standout star, launching a career as that has seen him present programmes such as Countryfile, Animal Park and Crufts.
Ben has kept up his adventurer spirit climbing Mount Everest, rowing across the Atlantic, racing across Antarctica to the South Pole and crossing the deserts of the Empty Quarter in the Middle East.
He has written nine best-selling books, is United Nations Patron of the Wilderness and the Red Cross as well as being an ambassador to WWF and Hearing Dogs for the Deaf.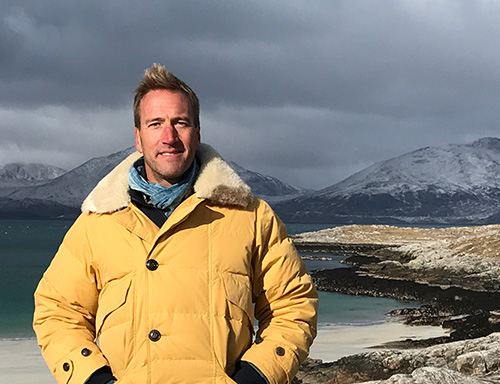 Ben will have plenty of inspirational stories to tell from presenting documentaries on diverse subjects like Captain Scott in Antarctica and crocodiles in Botswana and can currently be seen on Channel 5 with his show New Lives in the Country.
The host was revealed at the breakfast launch event where this year's sponsors and past winners gathered to celebrate the opening of the Awards.The launch was at the Pool Innovation Centre and was sponsored by Cornwall Innovation.