Oxford Innovation Business Coach Martin Williams will be running a workshop for the finalists at the Cornwall Business Awards.
He will be discussing on how to make the most of a Cornwall Business Award nomination in an interactive workshop to help businesses work out what you want to achieve, who needs to hear about it and to understand where it fits into businesses communication strategy.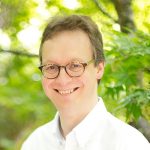 Martin is well placed to run the workshop, spending most of his career working for Bertelsmann and the LEGO Group, before becoming Sales & Marketing Director of LEGOLAND Windsor and the Eden Project. As well as carrying out funded coaching work in Cornwall, he is also a freelance marketing consultant with clients across the UK and a university lecturer.
Kirsty Miles Musgrave from The Cornwall and Isles of Scilly Growth and Skills Hub said "Running the awards for the first time this year we wanted to add extra value to applying for an award so we have set up this workshop for finalists so that they and the winners can really get the most out of taking part"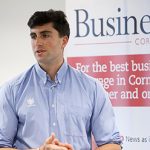 Business Cornwall Magazine will also be joining us on making the most of your shortlisting with the media.
Morveth Ward, Business Cornwall Business Development Manager will reveal all about how you can write your press releases so they are more likely to get published and what he looks for as as and editor of Cornwall's  dedicated business news website and magazine.