Young Enterprise is the a UK wide charity that empowers young people to harness their personal and business skills offering training for schools, colleges and universities.  Young Enterprise works with over 250,000 students every year and the Start Up programme has inspired University level students across the country to set up and run a real business or social enterprise over the academic year.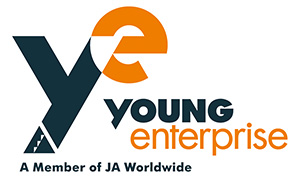 Cornish Essence was set up and is run by students from Truro and Penwith College – Maxine Tregenza, Georgia Jackson, Rory Lees and Marcus Greaves. Cornish Essence is a locally inspired Cornish brand who over the last year have grown from a small cohort of degree students to become an established business with their visually and aromatically pleasing products: air fresheners and candles.
This is the first time for many years that we have had a Start Up team in Cornwall and it's really exciting to expand Young Enterprise's reach to include degree level students. Cornish Essence have secured a place at the National Start Up finals and will be there to represent the South West on 9th May 2018 in Loughborough. The national winner will have the opportunity to compete in the European finals for potential investment into their student company.